How To Market Your Vegan and Plant Based Product
Posted by Phanor Lasso on Oct 7th 2020
You cranked up your machine and managed to churn some amazing new plant-based flavors...now what?! It's time to get noticed. Below we have outlined some simple yet effective ways you can best appeal to the growing plant-based audience in your neighborhood.
Taste - Taste - Taste
According to The Good Food Institute, there are a number of "Positive" marketing directives that retail grocery stores have implemented to drive sales for their vegan and plant-based products. A "Strong Positive" to focus your marketing efforts is on TASTE!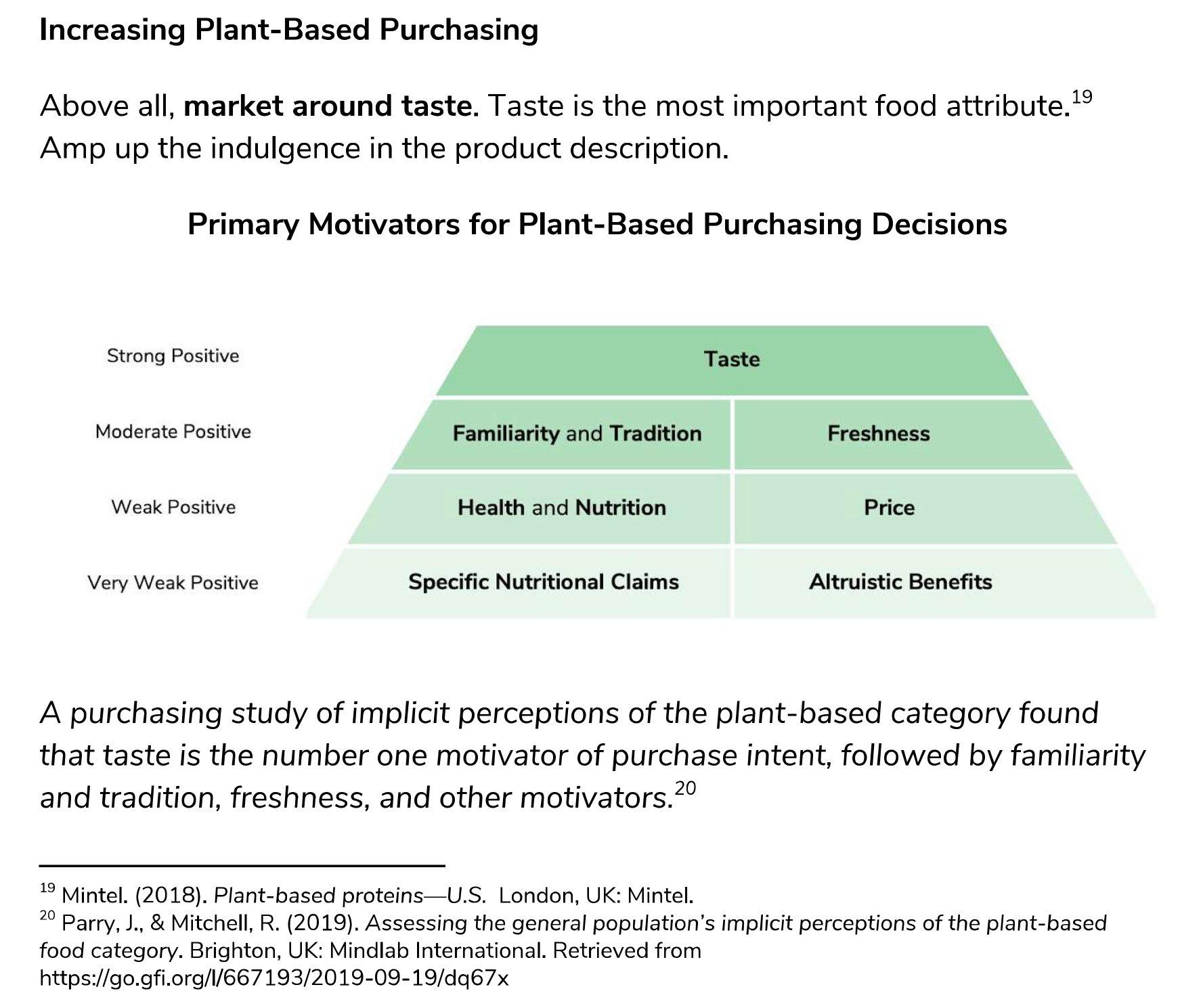 Using adjectives like amazing, refreshing, and creamy to describe your plant-based flavors is sure to spark interest in your customer's minds whether they are standing in line at your shop or scrolling through your Facebook and Instagram page.
Unlocking Instagram
A great way to unlock the potential of your social media is by capitalizing on your instagram strategy. Easy things like, adding hashtags like #vegan #veganjunkfood , #plantbased, and #plantrich tagging your local vegan influencers, and adding your instagram feed to your website increases your chances of engagement getting your coveted treats in the eyes of more people. The HubSpot has compiled a great list of 20 hacks you can implement today to get those likes pouring in.
Highlighting your amazing food, celebrating a specific loyal customer, or showing gratitude to your employees are among the nine standard posts you can utilize to add depth to your instagram page. For more general information about how to maximize your instagram use visit this comprehensive yet essential guide.
Getting noticed
Happy Cow is a website that vegans and vegetarians use to find places to eat and is well known in the respective communities. You can list your shop for free if you haven't done so already by heading to https://www.happycow.net/ and clicking "Add Listing". Be sure to get the word out on your social media!
Community partnerships with grocery stores, specialty markets, and co-ops are other great ways to expand your reach as now more than ever the focus is on supporting local and small businesses giving you great leverage in today's space.
An emerging platform called abillionveg has created what CEO Vikas Garg calls a mesh between yelp and instagram. Visitors take pictures, rate your individual vegan offerings, and contribute in dialog with other users. Contribute now to attract those on this emerging network!
Consistency Is Key
As you implement these simple yet fruitful tips remember that consistent engagement is ultimately the key to improving your visibility in any setting. Continue to engage on a weekly basis with your vegan audience on these platforms by setting aside a specific day to generate #plantbased content on your platforms and interact with this customer group exclusively. The more they hear from you, the better your chances are of creating a successful #vegan campaign - activating word-of-mouth contributions!
With a lot of love and well wishes,
The Mami's Team
Please tag us in your success stories @mamis_gelato or send us an email: info@mamisgelato.com - We LOVE to hear from you!
Resources:
Photo by Toa Heftiba on Unsplash
https://www.gfi.org/retail-report?utm_source=web&utm_medium=blog&utm_campaign=RetailReport2020